BLOGS
Shutterbugs are flying
September 22 2016
We have just finished audio post and music for the children's animated series "Shutterbugs". What a year! 52 episodes of fun, action and silliness. The networks are very excited, and so are we! Produced by Big Jump Entertainment.
---
Award for Ocean Rodeo
May 31 2016
Atomic Audio would like to congratulate Serge Côté for receiving a Silver Telly Award for his music on the "Ocean Rodeo Story", produced by the amazing and talented Daniel Green. It's the story of Ocean Rodeo, a British Columbia wind and water sports company's success story about passion, collaboration, risk and opportunity.
To watch: https://www.youtube.com/watch?v=KbsqXYY8ogw
---
Atwood at Atomic
November 19 2015
Atomic Audio recently hosted a remote session with legendary Canadian Author Margret Atwood. Ms. Atwood was patched in to BBC Radio 2 for their "Book Club" segment, talking about her latest book "The Heart Goes First". You can read more here. Both Ms. Atwood and the BBC were an absolute pleasure to work with. Here she is with Studio Manager and Cheif Engineer Howard Sonnenburg. Atomic Audio can provide remote services via Source Connect, Skype, Phone patch or Source Connect bridged to ISDN.
---
Freshen Up!
July 06 2015
Atomic Audio has spent it's summer doing a bit of a renovation.
First up is our newly renovated Room B. The new space is much brighter and more comfortable for clients.
Our Lobby has undergone a bit of a transformation as well, with new display units for our ever growing number of awards.
And finally, not nearly as snazzy looking, but very important for client comfort, we've completely revamped our entire HVAC (Heating, Ventilation and Air Conditioning) to make each suite (and booth) the perfect temperature for our clients.
---
More Tellys with room to improve
June 30 2015
For his music, Serge Côté has just won 2 Telly Awards. One silver Telly for "Survival Systems" and one bronze Telly for "Endurance Windpower". These two visually stunning videos were directed by Dan Green for EDC. Serge and Dan are currently working on a masterpiece for Ocean Rodeo, a kite surfing company from Canada. More details on this later this month.
Howard is busy with the Kratts brothers recording their final voices for season 4 of their kids series WildKratts.
Jordy is working hard refinishing Studio B. It needed a fresh new look. New paint, new colour, new gear. It should be up and running early next week.
---
The Doctor is IN!
April 24 2015
Doctor Rigormorto is a new family show, in the tradition of the Addams Family, The Munsters, and HR Puffinstuff, with a little Pee-Wee's Playhouse thrown in for good measure. The show is being produced by Atomic's Howard Sonnenburg, in association with Scott McClelland (Carnival Diablo), Karl Roeder (Frameworks), and Chris Mullington (TV Factory). Atomic's Serge Cote is providing the music, and Atomic Audio and Affinity productions are also partnering to help us bring this project to life. You can view the show opener below and be sure to check out the Facebook Page at www.facebook.com/doctorrigormorto.
---
Scores from A to Zed
April 14 2015
Serge Côté, our in-house composer, has just finish scoring the crime drama movie "Corrupt", produced by Zed Filmworks. This film, starring Nicole de Boer, Scott Gibson and Peter Michael Dillon, was shot and produced in Ottawa.
Serge recently received Telly Awards for his score on the children's animated program "YOUniverse" and the short sci-fi movie "Re-Discovered", produced by Victory Arts.
---
Animation Everywhere!
September 24 2014
It's been a busy time at Atomic on the Animation Front!
Serge and Howard recently gave a presentation at the Ottawa International Animation Festival, on Sound and Music in Animation. The presentation, aimed at kids aged 8-10, featured volunteers from the audience revoicing an animation clip, choosing sound effects and learning about what music works, and what doesn't. Judging by the crowd response, a great time was had by all.
---
Opinionated Monsters
July 07 2014
"The Opinionated Monsters" is a new Web Series, featuring our own Howard Sonnenburg, as well as being posted by him. The series features four hosts from various backgrounds discussing the current state of the Horror Genre. New Episodes are posted every other Friday. You can find the series on YouTube here.
---
Serge wins a Telly!
June 23 2014
The Telly Awards has named Serge Côté as a Bronze winner in the 35th Annual Telly Awards for their two pieces titled YOUniverse - Tin Foil and Space Feathers episodes. With nearly 12,000 entries from all 50 states and numerous countries, this is truly an honour.
YOUniverse™ is a series of beautifully crafted mixed media interstitial shorts targeted to ages 2-6, that showcase space exploration from the imaginations of kids, sprinkled with scientific facts.
YOUniverse™ was also nominated for a 2014 Kidscreen award in the "Best One-Off, Special or TV Movie" category.
You can view episodes of YOUniverse™ on TVO.
---
Ottawa Explosion
June 16 2014
Our very own Jordan Bell is busy this week at Ottawa Explosion with not one but TWO of his bands - The Creeps and The Crusades.
Knock 'em dead Jord!
---
"Crook" steals onto DVD
March 26 2014
Adrian Langley's latest film "Crook" is now available on VOD and DVD. The crime drama, starring Adam Beach was shot entirely in Ottawa, and posted and mixed at Atomic Audio. Music for the movie was a colaboration between Atomic's Howard Sonnenburg and Adrian Langley.
---
Across the YOUniverse
February 27 2014
Atomic Audio just finished posting YOUniverse, a series of beautifully crafted, mixed media interstitial shorts - targeted to ages 2-6 - that showcase space exploration from the imaginations of kids, sprinkled with scientific facts. Scored by Serge Côté and produced by Victory Arts, YOUniverse will start airing on TVO in March 2014.
YOUniverse is nominated for a 2014 Kidscreen award in the "Best One-Off, Special or TV Movie" category.
---
Go WildKratts!
January 27 2014
Production on season 3 of Wildkratts is winding down. Once again, Atomic Audio and Senior Engineer Howard Sonnenburg provided voice recording and ADR services for the popular animated show, which is currently the top ranked childrens show on PBS. The show is produced by the Kratt Brothers here in Ottawa.
Congrats guys!
---
The Nominees are - Atomic at Canadian Screen Awards
January 14 2014
We would like to congratulate our in house composer Serge Côté for his CSA nomination for Best Original Music Score for a Series - Rob the Robot - episode 211 Sheriff in Town (TVO). Produced by Amberwood Entertainment, Rob the Robot was also nominated for best pre-school series. Atomic Audio handled all Audio
Post and Video post production.
"The Magic Hockey Skates", another Amberwood production, received two nominations for best direction and best animated series. Atomic Audio handled all audio post and Serge Côté handled the score. What a great way to start the new year!
---
That's a Wrap!
January 06 2014
It's a wrap on Adrian Langley's latest production "GutShot". Atomic Audio provided Production Sound Services for the crime Drama, with duties split between Howard Sonnenburg and Jordan Bell (who actually started out in Production Sound before coming to Atomic). The shoot was cold and long but it was worth it! Coming up next, Howard Sonnenburg will be handling the post-production sound for the film.
---
Out and About!
December 03 2013
As much as we here at Atomic like to perfect our "studio tan", sometimes you just need to get out and into the world! Lately we've been busy with a number of projects that have taken us outside the comfy confines of our four walls. Engineer Jordan Bell, just recently returned from a mini-tour of the southern U.S with his band "The Creeps", Senior Engineer Howard Sonnenburg, has been acting as Stage Manager with the successful "WildKratts Live!" show and finally both Jordan and Howard have been performing location sound duties on the new Adrian Langley film entitled "Gutshot".
Oh, and of course, we're still avialable in the studio for all your post-production needs!
---
Festival Fever!
October 09 2013
Two films that Atomic Audio provided post sound for have been making the rounds at Film Festivals.
"My Fair Zombie" from cult favourite Brett Kelly premiered at Montreal HorrorFest taking top honors. Atomic sound editorial and mixing, along with Music from Atomic's Howard Sonnenburg.
Adrian Langley's "Crook" kicked off another successful Ottawa International Film Festival to rave reviews. Sound editorial and final mix were done at Atomic, with Howard Sonnenburg and director Adrian Langley providing the score.
---
Audio from A to ZED
September 18 2013
Atomic Audio, in association with The Affinity Production Group, has teamed up with Ottawa based Zed Filmworks to provide Audio Post and Composition for two local feature films. The first is Adrian Langley's latest "Crook", a crime drama. The second is director Brooks Hunter's debut tentatively entitled "Find Me" - a new and unusual variation on the "found footage" genre. Senior Engineer Howard Sonnenburg will be supervising and mixing, as well as providing the score for both.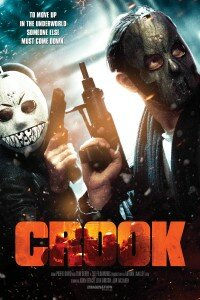 ---
This is Howe we do it...
August 23 2013
Atomic Audio, partnered with The Affinity Production Group and MC5 Entertainment, has just finished audio post on "Gordie Howe:Detroit Tough". The half hour biopic, produced for the Rogers Network, follows original hockey superstar Gordie "Mr. Hockey" Howe from his early days, through to his current battle with dementia. The music was provided by composer Serge Coté, and the show was mixed in 5.1 and Stereo by Howard Sonnenburg.
---
Atomic Audio Wraps on Season 2 of Rob the Robot
July 29 2013
Atomic Audio has just wrapped post production on the second season of Amberwood Entertainment's animated series "Rob The Robot". Atomic provided full post production services including Sound Design, Dialog Edit, Surround Mixing, Music Compositon by Serge Cote, and Video Mastering courtesy of Affinity Productions. "Rob The Robot" airs on TVO.
---
Ready to server you at 100Mbits/second
July 29 2013
The Affinity Production Group is pleased to announce that we have upgraded our Internet fiber access to 100 Mb/s service, a ten-fold increase in both our incoming and outgoing bandwidth. This dramatically higher level of service now makes it possible for us to receive and deliver contribution elements or even entire broadcast programs using high-quality codecs such as Avid DNxHD, Apple ProRes, OP1a MXF, XDCAM etc.

In recent testing with Montreal-based colleagues using a Signiant UDP file transfer optimization service, we successfully delivered four HD-broadcast half-hour episodes totalling 200GB in less than 90 minutes - faster than real-time - with no interruption or loss of data. The courier companies might not be too pleased, but our clients sure are!
---